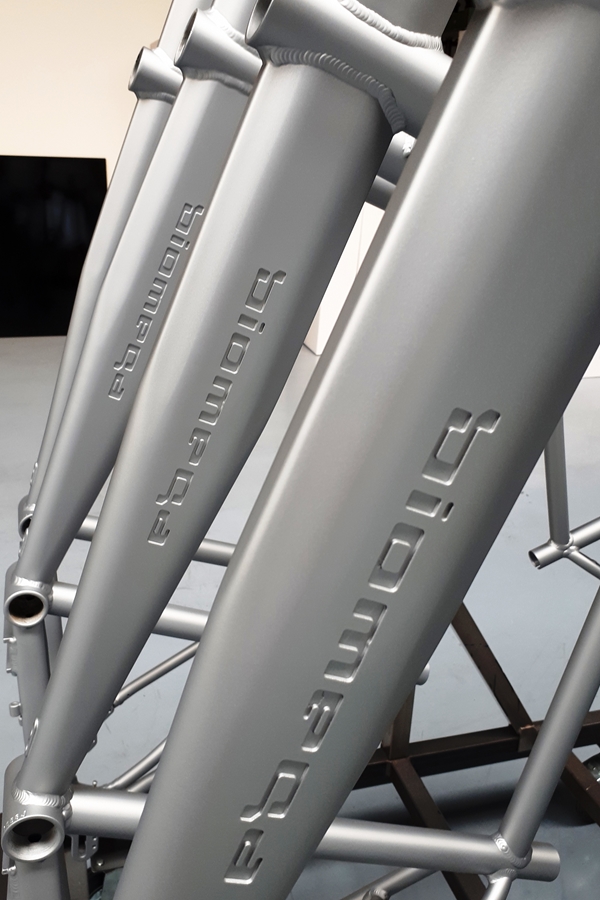 Bikeframe powdercoating and decalling
For steel and aluminum bicycle frames, DecoCoat applies a high-grade, multi-layer powdercoat / wet paint system that is one of the top in the market. For some customers we depaint frames (chemically). After pre-treatment, a wetpaint or powder primer is applied, a waterborne wetpaint as color, optionally (water)decals and finally a transparent gloss or matt powder coating.

DecoCoat applies the best heat-resistant decals that are available in the market. So never problems will be happen by the combination of powder coating, wetcoat and decal. Various types of decals are applied, as:
TOPdecals: waterdecals which are applied upon the clearcoat, also with matt / gloss effects available;
waterdecals and polyesterdecals placed under the clear powdercoat;
3D transfers placed under the primer or basecoat, giving relief to the bike frame.