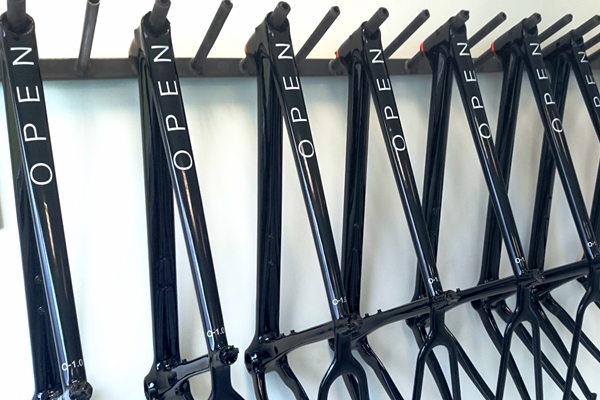 Carbon painting and decalling
DecoCoat is very experienced in the painting of raw carbon frames with twocomponent paintsystems, in combination with the application of waterdecals for decorating. After being carefully sanded the primer will be applied and, if the surface is very smooth, the basecoat and clearcoat layers, often with (water)decals between those layers.
Also the repainting of carbon frames is done by DecoCoat, commissioned by brandowners.
Using the best decals available in close cooperation with the screenprinting company we can assure our customers that there will never occur problems within the combination decals and paint.
DecoCoat applies a broad range of decals, for example:

TOPdecals: waterdecals which can be put upon the clearcoat with a very good adhesion on that clearcoat after heating (also available in matt/gloss-effects);
waterdecals and polyester decals which can be applied under the clearcoat;
3Ddecals for application under the primer or basecoat, which will give relief to the frame.